The best time to visit Armenia is during the months of May to October. Armenia offers pleasant weather and numerous outdoor activities (hiking, wine tours, etc.)
During this period. Located in the South Caucasus region, Armenia is a culturally rich country with a rich history dating back to ancient times. Its beautiful landscapes, historical landmarks (such as the ancient monasteries of Geghard and Tatev), and vibrant capital city of Yerevan make it an intriguing destination for travelers.
Whether you are interested in exploring its archaeological sites, enjoying the delicious Armenian cuisine, or experiencing its hospitable culture, Armenia has something for everyone. This guide will provide you with all the information you need to plan an unforgettable trip to Armenia, including the best time to visit, top attractions, and practical travel tips. So, pack your bags and get ready to discover the wonders of Armenia.
Best Time to Visit Armenia Weather In Armenia: A Seasonal Overview
Best Time to Visit Armenia. Armenia offers a range of experiences throughout the year, making it an ideal destination to visit. Spring in Armenia brings mild temperatures and blooming landscapes, creating a picture-perfect backdrop for outdoor activities. Summer in Armenia is characterized by warm weather and vibrant colors, making it the perfect time to explore the countryside and immerse in the rich culture.
Fall in Armenia offers a pleasant climate and breathtaking autumn scenery, making it a photographer's dream. Winter in Armenia transforms the landscapes into a winter wonderland, with snowy vistas and cozy festivities that showcase the country's unique charm. With each season offering its own unique beauty, there's never a bad time to visit Armenia.
Whether you're interested in nature, culture, or history, Armenia has something to offer year-round. So pack your bags and embark on an unforgettable journey.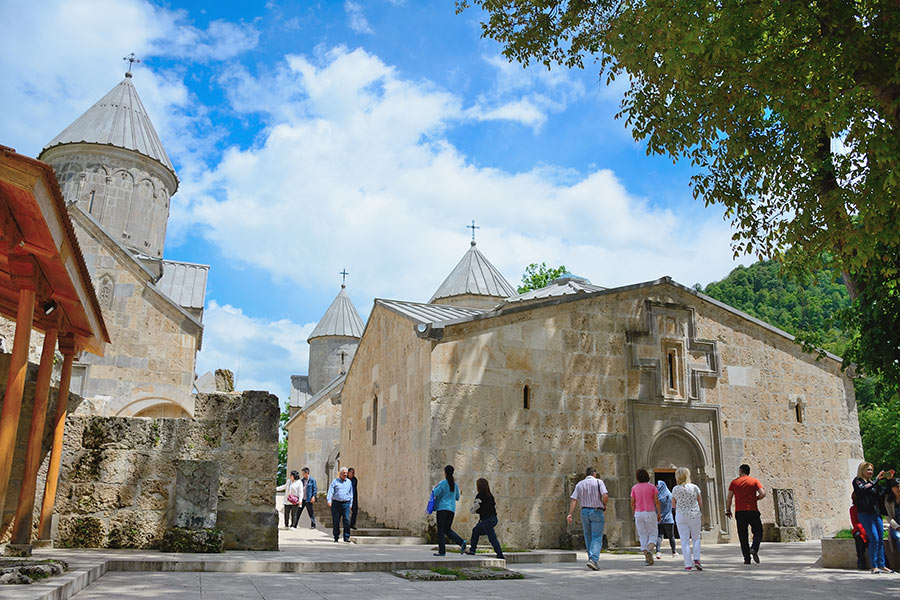 Credit: www.advantour.com
Best Time to Visit Armenia The Cultural Calendar: Festivals And Events
Best Time to Visit Armenia. Armenia offers a rich cultural calendar with various festivals and events throughout the year. One significant occasion is the Armenian Genocide Remembrance Day, which pays tribute to a crucial part of history. Another celebration is Vardavar, known as the Water Festival of Armenia, where people joyfully splash water at each other.
Wine enthusiasts can enjoy Yerevan Wine Days, celebrating the local winemaking scene, and the Areni Wine Festival, highlighting Armenia's indigenous grape. For film lovers, the Golden Apricot International Film Festival showcases world cinema. Finally, the Yerevan Jazz Fest brings together talented musicians from all over, offering unforgettable rhythms to groove along.
Each event contributes to the vibrant cultural tapestry of Armenia, making it a great time to explore this beautiful country.
Weather Considerations For Outdoor Activities
Best Time to Visit Armenia. Weather considerations play a crucial role in planning outdoor activities in Armenia. For hiking enthusiasts, it is essential to choose the optimal times for exploring the trails. Similarly, skiing enthusiasts should keep an eye on catching the snowy thrills at the right time.
When it comes to relaxing by the stunning Lake Sevan, it is best to visit during the ideal weather conditions. And for those seeking serenity at the Tatev Monastery, choosing the right time ensures a memorable experience. By considering the weather patterns, visitors can make the most of their outdoor adventures in Armenia.
Plan your trip wisely to fully enjoy the beauty and wonders of this captivating country.
Planning Your Visit: Practical Tips
Best Time to Visit Armenia. Planning your visit to Armenia requires practical tips to make the right choices. When packing, consider the essentials for each season. Book accommodations in advance for peak seasons to ensure availability. Navigating Armenia's seasons requires knowledge of transportation options. Take into account factors such as weather and tourist influx to determine the best time to visit.
Visiting during the spring offers pleasant temperatures and vibrant landscapes. Summer brings warm weather and numerous festivals. Autumn showcases colorful foliage and harvest celebrations. Winter offers snowy landscapes and unique winter sports opportunities. Be mindful of these factors when planning your trip to Armenia to ensure a successful and enjoyable visit.
Choose the perfect time for your interests and preferences.
Frequently Asked Questions For Best Time To Visit Armenia
What Is The Best Time To Visit Georgia And Armenia?
The best time to visit Georgia and Armenia is during the spring and autumn months for comfortable weather and fewer tourists.
How Many Days Do You Need In Armenia?
You should spend at least 5-7 days in Armenia to explore its beauty.
Is Armenia Or Georgia Better To Visit?
Armenia and Georgia offer unique experiences, but it depends on your preferences.
Is Armenia Cheap Or Expensive?
Armenia is an affordable destination with reasonably priced accommodations, food, and activities.
Q: What Is The Best Time To Visit Armenia For Sightseeing?
A: The best time to visit Armenia for sightseeing is during spring (April to June) and autumn (September to November) when the weather is mild and the landscapes are picturesque.
Q: When Is The Peak Tourist Season In Armenia?
A: The peak tourist season in Armenia is during the summer months of July and August when the weather is warm and festivals and events are held across the country.
Q: What Is The Weather Like In Armenia During Winter?
A: Winter in Armenia is cold with temperatures ranging from -5°C to -10°C (23°F to 14°F), and it is a great time to experience winter sports and cultural festivities.
Q: Can I Visit Armenia During The Off-Peak Season?
A: Yes, visiting Armenia during the off-peak season (spring or autumn) offers a more relaxed and authentic experience with fewer crowds and lower prices.
Conclusion
Best Time to Visit Armenia. Armenia is a captivating destination that offers something for everyone, regardless of the time of year. Whether you are drawn to its rich history, stunning landscapes, or vibrant culture, Armenia has it all. The best time to visit this beautiful country largely depends on your preferences and interests.
If you are a nature enthusiast and enjoy outdoor activities, the summer months of June to September offer pleasant weather and allow you to explore Armenia's breathtaking mountains and national parks. On the other hand, if you are interested in cultural festivals and unique traditions, consider visiting during the spring or autumn months when various events take place across the country.
Winter, with its snowy landscapes, is perfect for those seeking a magical and snowy experience. No matter when you choose to visit Armenia, you are guaranteed to be enchanted by its beauty and hospitality. So pack your bags and get ready to embark on a remarkable journey to Armenia.