A weightlifting belt provides support to the lower back during weightlifting exercises. It helps maintain proper form and prevents injuries.
Weightlifting is a physically demanding activity that puts stress on the body, especially the lower back. Without proper support, weightlifters can be at risk of injuries such as sprains, strains, and herniated discs. This is where a weightlifting belt comes in handy.
A weight lifting belt is a thick, sturdy belt that is worn around the waist during weightlifting exercises. It is usually made of a combination of leather and padding to provide optimal support and comfort. When worn correctly, the belt helps stabilize the core and the lower back, allowing the lifter to maintain proper form and lift heavier weights with reduced risk of injury. In addition to its support, a weight lifting belt also serves as a psychological cue for the lifter, reminding them to engage their core and maintain proper posture throughout the lift. Overall, a weight lifting belt is an essential piece of equipment for serious weightlifters who want to maximize their performance while minimizing the risk of injury. Through its supportive and psychological benefits, it allows lifters to lift heavier weights more confidently and safely.
Benefits Of A Weightlifting Belt
A weightlifting belt provides essential support and stability during lifts, reducing the risk of injury while helping to improve lifting form. By supporting the core and lower back, this belt helps maintain proper alignment and stability throughout the movement. It prevents excessive twisting, bending, and overextension of the spine, which can lead to injury.
Additionally, the belt acts as a reminder to engage the core muscles and maintain proper posture while lifting heavy weights. This added stability allows for greater control and precision during the lift, minimizing the chances of injury caused by imbalances or improper technique.
Overall, incorporating a weightlifting belt into your training routine can significantly enhance safety and performance, allowing you to reach your lifting goals effectively.
Choosing The Right Weightlifting Belt
Choosing the right weightlifting belt is crucial in maximizing your lifting performance. Consider your lifting goals and experience level to determine the type of weight lifting belt that suits you best. There are different types available, such as leather, nylon, and Velcro belts.
Each type offers varying levels of support and flexibility. Finding the perfect fit and size is also important to ensure proper support and comfort during your workouts. Take into account your waist size and adjustability preferences when selecting a weight lifting belt.
By carefully considering these factors, you can enhance your lifting technique and protect your lower back from potential injuries. So, take your time in choosing the right weight lifting belt that will support you in achieving your fitness goals.
Understanding The Anatomy Of A Weightlifting Belt
A weightlifting belt consists of various key components that play a significant role. The buckle and fastening mechanism hold the belt securely in place during heavy lifting sessions. Understanding how to properly wear a weight lifting belt is crucial to maximize its benefits.
By ensuring a snug fit around the waist, the belt provides additional support and stability to the lower back and abdominal muscles. This helps in maintaining proper form and reducing the risk of injuries. Additionally, weight lifting belts are designed with ergonomics in mind, featuring a contoured shape to fit the natural curve of the body.
These belts are usually made of durable and high-quality materials to withstand the intense pressures of weightlifting. Overall, a weight lifting belt is a valuable accessory that aids in enhancing performance and ensuring safety during weightlifting workouts.
How To Incorporate A Weightlifting Belt Into Your Workout Routine
A weightlifting belt is a valuable tool to incorporate into your workout routine. Determine the right time to use it by assessing your weight and exercise intensity. Various exercises, such as squats and deadlifts, can greatly benefit from the added support of a weight lifting belt.
To maximize its effectiveness, make sure to wear the belt tightly around your core and lower back. Focus on maintaining proper form and breathing techniques as you lift. Remember to only rely on the belt when necessary, as it is important to still build a strong core and back muscles without depending on external support.
Incorporating a weight lifting belt into your routine can help improve your stability, reduce the risk of injury, and enhance your overall performance.
Tips For Maintaining Your Weightlifting Belt
Maintaining your weightlifting belt is essential for its longevity and performance. Proper cleaning and care should be a top priority. Regularly wipe down the belt with a damp cloth to remove sweat and dirt. Avoid using harsh chemicals that can degrade the material.
Allow the belt to air dry completely before storing it in a cool, dry place. Knowing when to replace your belt is crucial. Inspect it regularly for signs of wear and tear, such as frayed edges or a compromised buckle.
If the belt no longer provides adequate support, it's time for a replacement. To prolong the lifespan of your belt, practice key maintenance practices like avoiding excessive bending or folding and storing it flat instead. By following these tips, you can ensure that your weight lifting belt stays in top condition for years to come.
Weightlifting Belt Myths Debunked
Weightlifting belts have long been surrounded by myths and misconceptions. Many people believe that wearing a weightlifting belt can replace proper technique and core strength. However, this is not the case. Weightlifting belts are designed to support and stabilize the spine during heavy lifts.
They do not act as a substitute for proper form and strength. Another common misconception is that weightlifting belts weaken the core muscles. In reality, wearing a belt can actually help engage the core muscles by providing a solid base to push against.
Additionally, some believe that weightlifting belts are only necessary for professional or advanced lifters. However, beginners can also benefit from wearing a belt, especially when attempting heavier lifts. It is important to understand that weightlifting belts are a tool to enhance performance and should be used in conjunction with proper technique and training.
Safety Precautions And Considerations
Using a weightlifting belt requires important safety precautions. One guideline is to recognize signs of overreliance on the belt. It's also crucial to balance belt usage with enhancing natural strength. By following these guidelines, you can ensure proper safety while weightlifting.
Alternative Options To A Weightlifting Belt
Weightlifting belts are not the only option when it comes to providing support during heavy lifts. Other accessories can offer similar benefits. One popular alternative is wrist wraps, which stabilize and protect the wrists. Another option is knee sleeves, which provide compression and reduce the risk of injury during squats and other leg exercises.
Lifting straps are also commonly used to enhance grip strength and prevent dropping the barbell. However, it's important to consider the drawbacks of these alternatives. For example, relying too heavily on wrist wraps or lifting straps can weaken the muscles and limit their development.
Additionally, knee sleeves may reduce the need for activating stabilizer muscles in the knees. It's crucial to assess the pros and cons of each accessory to find the best combination that suits individual needs and goals.
Weightlifting Belt Vs. Back Support Belt
A weightlifting belt and a back support belt may seem similar, but they serve different purposes. A weight lifting belt focuses on providing stability and support to your core muscles during heavy lifting. On the other hand, a back support belt primarily offers assistance to individuals with lower back pain or injuries.
Understanding the difference between the two is crucial in choosing the right belt for your needs. If you engage in weightlifting or similar activities that require core stability, a weight Lifting belt is the better choice. However, if you have a history of back pain or have suffered an injury, a back support belt may be more suitable.
It's important to consider your specific requirements before investing in a belt to ensure you get the best support for your training or recovery journey.
Wearing A Weightlifting Belt For Different Lifts
Wearing a weightlifting belt can greatly enhance your performance in various lifts. For squats, position the belt just below your ribcage to maintain stability and support your core. When performing deadlifts, tighten the belt around your waist to brace your midsection and protect your lower back.
Similarly, during bench press, the belt helps create a stable base and reduce stress on your spine. Remember to adjust the belt snugly but not too tight, allowing for proper breathing and flexibility. With the right positioning, a weight lifting belt can provide the necessary support and stability for optimal performance in these lifts.
So, make sure to incorporate a weight lifting belt into your training routine for added safety and improved results.
Weightlifting Belt Faqs
Weightlifting belts are often used by fitness enthusiasts to provide support and stability during heavy lifting. These accessories are particularly useful for exercises like squats and deadlifts. However, many people have questions about weight lifting belts, so let's address some common queries.
One frequently asked question is, "Do weight lifting belts help prevent injuries? " The answer is yes. Weight lifting belts can help maintain proper form and technique, reducing the risk of injury. Another query people often have is, "Should I wear a weight lifting belt every time I work out?
" It's not necessary for every exercise. Belts are primarily beneficial for heavy loads and demanding lifts. Additionally, individuals wonder, "How tight should a weight lifting belt be? " The belt should be snug but not uncomfortably tight. It's important to consider personal comfort and flexibility.
Lastly, people often ask, "Do weight lifting belts weaken the core? " Contrary to popular belief, studies suggest that properly using a weight lifting belt can actually strengthen the core muscles. In conclusion, weight lifting belts are valuable tools for enhancing safety and performance during intense workouts.
Remember to use them appropriately and in conjunction with proper training techniques.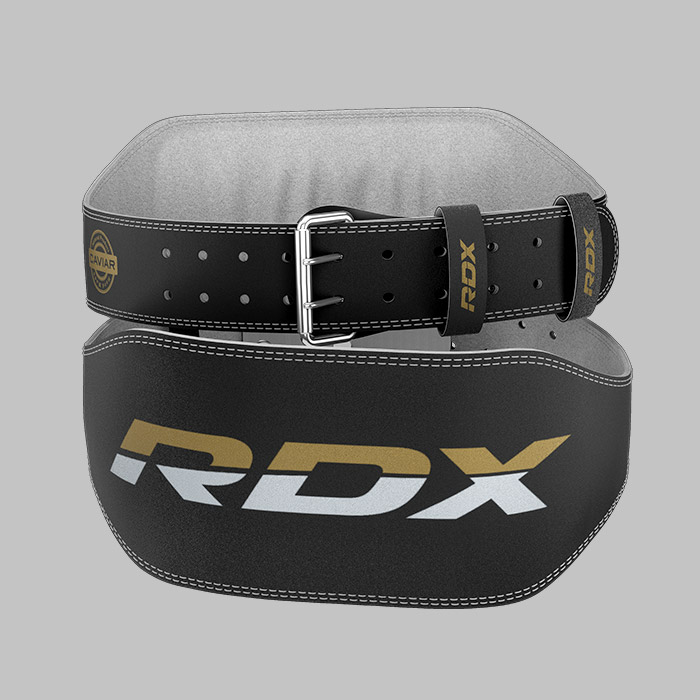 Credit: rdxsports.com
Where To Buy A Quality Weightlifting Belt
If you're wondering where to buy a quality weightlifting belt, there are plenty of recommended brands and stores to choose from. One option is to explore online resources, which offer a wide range of products to suit your specific needs.
You can find a variety of reputable brands that specialize in weight lifting belts and provide durability, support, and comfort during your workouts. Many online retailers offer detailed product descriptions, customer reviews, and sizing guides to help you make an informed decision.
Additionally, some well-known fitness equipment stores also have an online presence, providing a convenient way to browse and purchase weight lifting belts. Whether you're a seasoned weightlifter or just starting out, finding a quality weight lifting belt is essential for maximizing your performance and protecting your back.
Frequently Asked Questions Of Weightlifting Belt
What Does The Belt Do For Weightlifting?
A weightlifting belt provides support to the core, increases intra-abdominal pressure, and stabilizes the spine during lifts.
Do You Really Need A Weightlifting Belt?
Yes, a weightlifting belt is beneficial as it provides support and stability during heavy lifts.
What Difference Does A Weight lifting Belt Make?
A weight lifting belt provides better support and stability during heavy lifting, reducing the risk of injury.
At What Weight Do You Need A Weight lifting Belt?
A weight lifting belt is needed when lifting heavy weights to increase support and prevent injuries.
What Is A Weight lifting Belt Used For?
A weight lifting belt is used to provide support and stability to the lower back during heavy lifting exercises.
Do Weightlifting Belts Prevent Injuries?
Weightlifting belts can help reduce the risk of lower back injuries by increasing intra-abdominal pressure and maintaining proper spinal alignment.
How Do Weight lifting Belts Work?
Weight lifting belts work by increasing pressure in the abdominal cavity, which helps support the lower back and stabilize the spine during heavy lifting.
Are Weight lifting Belts Necessary For All Lifters?
Weight lifting belts are not necessary for all lifters, but they can be beneficial for individuals who lift heavy weights or have a history of lower back issues.
Conclusion
It's clear that a weightlifting belt can be a valuable tool for anyone serious about their lifting game. Providing support to the core and back muscles, it allows for increased stability and better form, leading to improved performance and reduced risk of injury.
Whether you're an experienced lifter or just starting out, investing in a high-quality weight lifting belt is a wise decision. Remember to choose a belt that fits properly and is made from durable materials to ensure longevity. Don't forget to incorporate proper lifting techniques alongside the use of a belt to maximize its benefits.
With consistent use and a focus on form, you'll be able to unlock your full potential in the gym and achieve your fitness goals. So, why wait? Get yourself a weight lifting belt and take your lifting to the next level today!